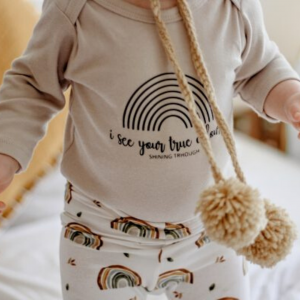 One of the reasons MomSays was created, was to help moms in business and the amazing things they do! We are huge fans of supporting local South African brands and thanks to the tribe, we have a huge list of brands you should check out if you are looking for anything baby related from clothes to shoes and décor! We've also included some of our favourite brands that have activities to keep your kids busy during our Lockdown in South Africa.
These South African small businesses that provide quality products and excellent service and that is why they made the list (based on recommendations from our users). Have you signed up yet? 😉
It is also important to note that due to Coronavirus, small businesses are struggling at the moment so support them when you can, share a recommendation or leave a review on their websites if you purchased anything from them already.
Please note photos shared below are taken from the brand's website to give you a sneak peek. If you are one of the brands mentioned and would like to get in touch or credit your photographer, please email [email protected].
Maternity/Breastfeeding
Click on the brand's name to check out their websites.
Baby clothes/Accessories
Decor/Nursery/Play
Travel
Educational/Activities
For Baby/Family
For Mom