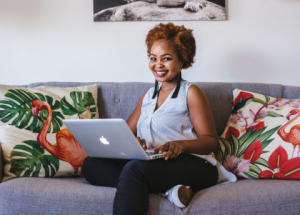 Clothes were never considered an essential item until recently. You can now find baby clothes (until 3 years) at selected clothing stores including Woolworths, Pick n Pay, Dis-chem, Clicks nationwide. Unfortunately, I don't see this rolled out on the online stores yet. I am not sure if the age range and stores will expand but we will keep you updated.
For Clothes/Baby products:
Woolworths
Good news parents! You can now shop all your baby essentials from babygrows to blankies & more in store during lockdown. 👶 You'll find these items next to the food market aisles. T&Cs apply. Available in selected stores.
Ackermans
The brand hasn't confirmed when it will be opening yet but they did share the below.
Baby City
Websites we recommend you use to purchase your baby essentials from during Lockdown:
1. NetFlorist
NetFlorist has just launched their essential service however the variety of items are limited at the moment but you can get it delivered the same or the next day. I am hoping they expand on the baby essential items but for now you can find Bennetts and Huggies.
2. Uber Eats
If you want to spoil the family with Krispy Kreme over the Easter weekend, this might be the app for you as you can still get some of those guilty pleasures.
They also stock Baby food, formula, nappies, medicines etc.
3. Mr D Food
You can now order Takealot essentials via Mr D Food that can get delivered anywhere between 35 minutes to a few hours or fresh fruit and veg from Jackson's Real Food Market.
4. Takealot.com
Takealot.com stocks all the baby essentials you need however I am not too sure on delivery time at the moment.
5. Dis-Chem
If you not in a hurry for your items, Dis-Chem online store could be the answer since they stock all baby essentials however delivery takes close to 7 days. I do feel like it might be worthwhile since they currently have sales on a few essential items.
6. Clicks
You can also shop online via Clicks and they currently have a 3 for 2 sale on baby items and 20% of certain items. Deliveries can take between 1 – 3 working days.
7. One Cart
One Cart is a delivery service that allows you to shop from multiple stores which offers a 2 hour delivery time and convivence hence we highly recommend you check it out however you won't find all the brands you may need.
8. Faithful to Nature
Faithful to Nature stocks all eco-friendly products and are delivering between 1 – 5 working days. Essential items like eco-friendly diapers, creams etc are available to purchase.
Join the tribe and unlock your Showmax voucher!