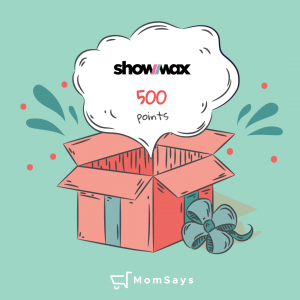 We are excited to announce MomSays Rewards is live. The team has been working tirelessly on this feature for the last couple of months.
So, what exactly is MomSays Rewards and why should you be excited about it?
MomSays Rewards is all about rewarding you for being part of the tribe. Yes, you read that right.
It's simple as that.
Now you can earn points for engaging with and contributing to the MomSays tribe. Go ahead and voice your opinion, invite friends and interact with others in the tribe to qualify for some awesome rewards!
How do I earn points?
There are a few different ways, you can find out more here.
These points will help you climb up the ladder. Once you reach the milestone needed for a reward, you will stand a chance to unlock it.
Hint – Invite as many friends (using your personalized invite link) as you can to sign up to climb the ladder quicker. 😉
How do I unlock a Reward?
MomSays will notify you when you qualify for a reward and how you can unlock it. Please note this is done randomly.
What type of rewards do you have?
Discount vouchers, vouchers to shop online or subscribe to services and FREE products like a Breast pump etc. (This is not samples). This will expand over time.
How many points do I need to unlock a Showmax subscription voucher?
100 points or more gives you an opportunity to get your hands on a voucher which could be very helpful during this lockdown! Please note, you need to rank for the month and not overall.
Shows/Movies we recommend you check out on Showmax:
For Mom:
· Grey's Anatomy
· Hustle
· The Boss
· Remember Me
· Second Act
· The Boy Next Door
· Four Weddings and a Funeral
· Bridesmaids
· I Feel Pretty
For Kids:
Hey Duggee S1-2 | Best Animated Series, Kidscreen 2020
Age: FPB: A | Common Sense Media: 3+
The Squirrels are a group of fun-loving tots who meet at the clubhouse, with Duggee the dog in charge of piling on the fun and games to help them earn different badges on their adventures, from treasure hunts to baking, bouncing to show and tell. Each episode includes a simple little lesson and ends with a warm Duggee hug before the parents arrive to fetch their Squirrels.
This great, simple little show gets it so right. It's lovely for the littlies, and its clever, silly and sometimes absurd humour will have even the grown-ups giggling. Each episode of this acclaimed British preschool series is just seven minutes long, making it the perfect bite-sized snack time entertainment. If you love Peppa Pig and Pocoyo, Hey Duggee will delight you and your youngster.
Earworm Alert!
The show also gave rise to the "stickiest" song ever. Between the original and the five-minute loop (you better believe it), The Stick Song has had over 12m views on YouTube. There is even a heavy metal cover version, while a parody version, The Kick Song, was done for the 2018 FIFA World Cup.
S3 sneak peak
Watch this sneak peek from S3 (coming at the end of April) that's also great for teaching little ones about cleaning away germs: https://youtu.be/rPcYxDaQJ7o
Where's Waldo? S1 | Best New Series, Kidscreen 2020
Age: FPB: A | Common Sense Media: 5+
You may know him as Wally, but you'll definitely recognise Waldo in his stripy red and white jersey and bobble hat, probably from the hours you've spent hunting for him in the picture books and puzzles inspired by this iconic cartoon.
Well, he's out in the open now in this brand-new series from the Oscar-winning geniuses at DreamWorks Animation, who've given us blockbusters like Shrek and How To Train Your Dragon.
Blaze & The Monster Machines
The animated series has 60 episodes that are 22 minutes each, following the adventures of racing driver AJ and his car Blaze. Besides speeding around Axle City, they have fun learning about science and maths in this show that's more for the younger crowd.
Super Why
With 103 episodes that run 24 minutes each, there's enough edutainment here to keep an army of kids learning. What's it about? Whyatt and his pals in Storybook Village have a secret clubhouse that turns them into education heroes (like Alpha Pig, who's a master of reading). Their adventures take them around their world, learning while solving puzzles, problems and questions that need answering.
The Planets
Space isn't just the final frontier, it's the ultimate science laboratory. This 2019 doccie has five 50-minute episodes filled with the latest technology being used by space organisations around the world. It's narrated by Zachary Quinto (aka Spock in Star Trek), and you'll get incredible access to photos, videos, information and a whole lot more than we'd normally know about, as the origins of our solar system are explored in all of space's glory!
Finding Stuff Out
The best way to learn is to ask questions. Like, what is dirt made of? And that's what this 13-episode series investigates – kids asking questions and learning while they find out the answers in each of the 21-minute episodes. There are fun and funky animation elements, as well as experts who help answer the multitude of questions being asked by these eager young minds.
Math & English Application
• Bitz and Bob – Combining funny and whimsical stories with key principles of STEAM. Encourages pre-school viewers to get creative and involved in crafting, engineering, experiments and exploration.
• Team Umizoomi – Super team teaches preschoolers real-life math applications.
• Blaze and the Monster Machines – Friendly characters + STEM content = smart pick for tots.
• The Polos – STEAM Series aimed at Kids Aged 3-7
• Leapfrog – It's learning fun with LeapFrog! Learn the alphabet, how to count, and the basics of reading.
• Super Why – focuses on building preschoolers early literacy skills.
• Mickey Mouse Clubhouse – designed to help preschoolers acquire problem-solving and early mathematics skills.
• Yakka Dee – Simple but super series helps kids learn words.
• Daniel Tiger's Neighbourhood – The show has strong messages about friendship and family bonds, as well as respect for curiosity, and each story offers opportunities for basic preschool skills like letter sounds and counting.
• Know Zone – This educational show aimed at young Kenyans follows seven children as they go on adventures and work together to solve problems using their knowledge of maths, English and social issues.
Nature & Science – Documentaries
• Planet Earth II – From the frozen tundra in the north to the dry forests of the equator, Sir David Attenborough narrates a compelling view of the planet.
• The Planets – Documentary series tracing mankind's exploration of the solar system.
• Big Cats – Documentary series uncovering the secret lives of big cats, using the latest technology and scientific research to bring these animal superstars out of the shadows.
• Andy's Safari Adventures – Fun animal adventures are great for young kids.
• Ready Jet Go – Learning abounds in delightful science-based series.
• Finding Stuff Out – a lively science-oriented series that answers questions that kids really want answered.
• Tinga Tinga Tales – A fun way learning some of the African folk tales
• Animals with Cameras – provides a new perspective of the animal kingdom by putting cameras on animals.
• Spy in the Wild: Meet the Spies – A behind-the-scenes view of the story behind deploying the Spy Creatures, showing how the concept evolved and became the inspiration for the animatronic animals of the series.
Health
• Ollie! The Boy Who Became What He Ate – teaches kids about the value of good food and trying new unknown foods
• Doc McStuffins – Doc's kid-friendly health tips are good reminders about basic personal hygiene.
History
• Icons – An exploration of the achievements of the greatest figures of the 20th Century in the fields of politics, science, entertainment, explorers, activists, sports and more. (Rated Age 13-17)
Learning About our World – Geography & Travel
• Earth From Space – Cameras in space tell stories of life on Earth from a brand new perspective, revealing new discoveries, incredible colours and patterns, and just how fast it is changing.
• Earth's Great Rivers – Earth's great rivers, from source to sea, make extraordinary journeys carving through continents, nurturing ancient civilizations, feeding and connecting life across our world.
• Where's Waldo – It combines lots of info about different countries and cultures with lessons about problem solving and teamwork.
• Ollie and Moon – Feline friends' travels inspire curiosity about the world.
• Go Jetters – Young heroes' travels introduce kids to world geography.
• Dora the Explorer – series offers good exposure to language, culture, and creativity.
• Extraordinary Rituals – A look at the world's most spectacular and extreme rituals that bind people together at the most important, dramatic and emotional moments in life: birth, death, rites of passage, love and faith. (Rated Age 13-17)
Creativity, Music & Dance (Activities-Based)
· Mister Maker
· Mister Maker's Arty Party
· Barney & Friends
· Top Chef Junior
How to set up a profile for your kids on Showmax
1.           Log in to www.showmax.com.
2. Beneath Who's watching Showmax click on Add New Profile.
3. Choose an icon and enter a name for the new profile.
4.           Next, you have a choice between creating a Kids, Teens or Adult profile.
5. If you select Kids, you'll be prompted to choose an age group: 2-4, 5-6, 7-9 or 10-12.
6. If you select Teens, then content will be restricted to shows suitable for under-18s.
7. Click Save.
8. Next step, you'll be prompted to set up a PIN. If you do this, then if a kid enters an adults' profile, they'll need to enter the PIN to watch age-restricted content.