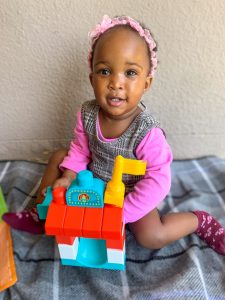 This post was written by MomSays Ambassador – Potso Mpandawana.
@Fitnessmpanda
As first-time parents, we have been very deliberate about getting a balance between purely recreational toys and toys that enhance our daughter's cognitive development. The fascinating thing is that Ru gravitates more towards the educational toys and tends to get over the teddies and the like pretty quickly. We had made up our minds that at about 18 months, we would buy her a set of building blocks but had not managed to get around to it. It was then that we got an invitation from MomSays to review Mega Bloks First Builders.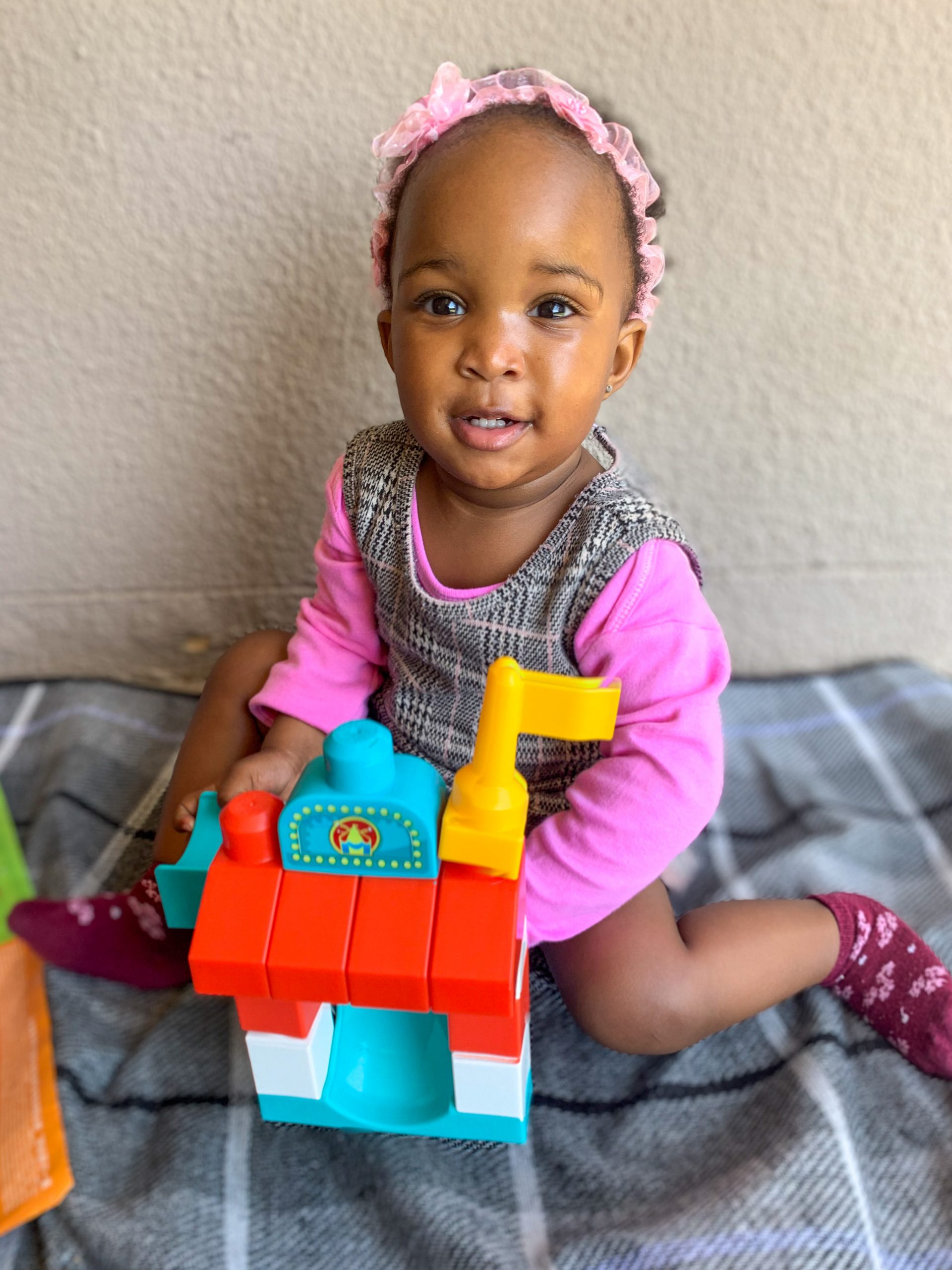 Needless to say, they were a hit right from the unboxing. She was so excited, I barely got a chance to read the instructions on how to construct the tower, when she began piecing together a 'tower' of her own with the different blocks. As expected, she was way more interested in tearing the blocks apart than building them. To this end, I have to commend the strength of the blocks because they have withstood the less than gentle handling with each play session. They are also nice and large so there is no risk of them being swallowed by mistake.
View this post on Instagram
As time went on, we got an opportunity to build the tower according to instruction and it was pretty easy going. It takes no longer than two minutes to follow the prompts and we were excited about the in-built slide on which you can roll down the round emoticon balls. I was concerned about their balls' ability to withstand being thrown around but they too proved, up to the task. One of the other great benefits is that we get to spend time bonding with our daughter because she insists on us sitting down with her most of the time to help her build.
At other times she plays on her own and displays a great deal of satisfaction by putting the blocks together in her own way. I am glad there is no set model and she can build as she pleases. The slots are easy enough for her to push down into the next. The only criticism, if you can call it that, is that the complete tower is not as sturdy as one hopes and can barely be moved around in its whole form. Some of the blocks are designed for a specific part of the tower and cannot be easily incorporated into a custom tower.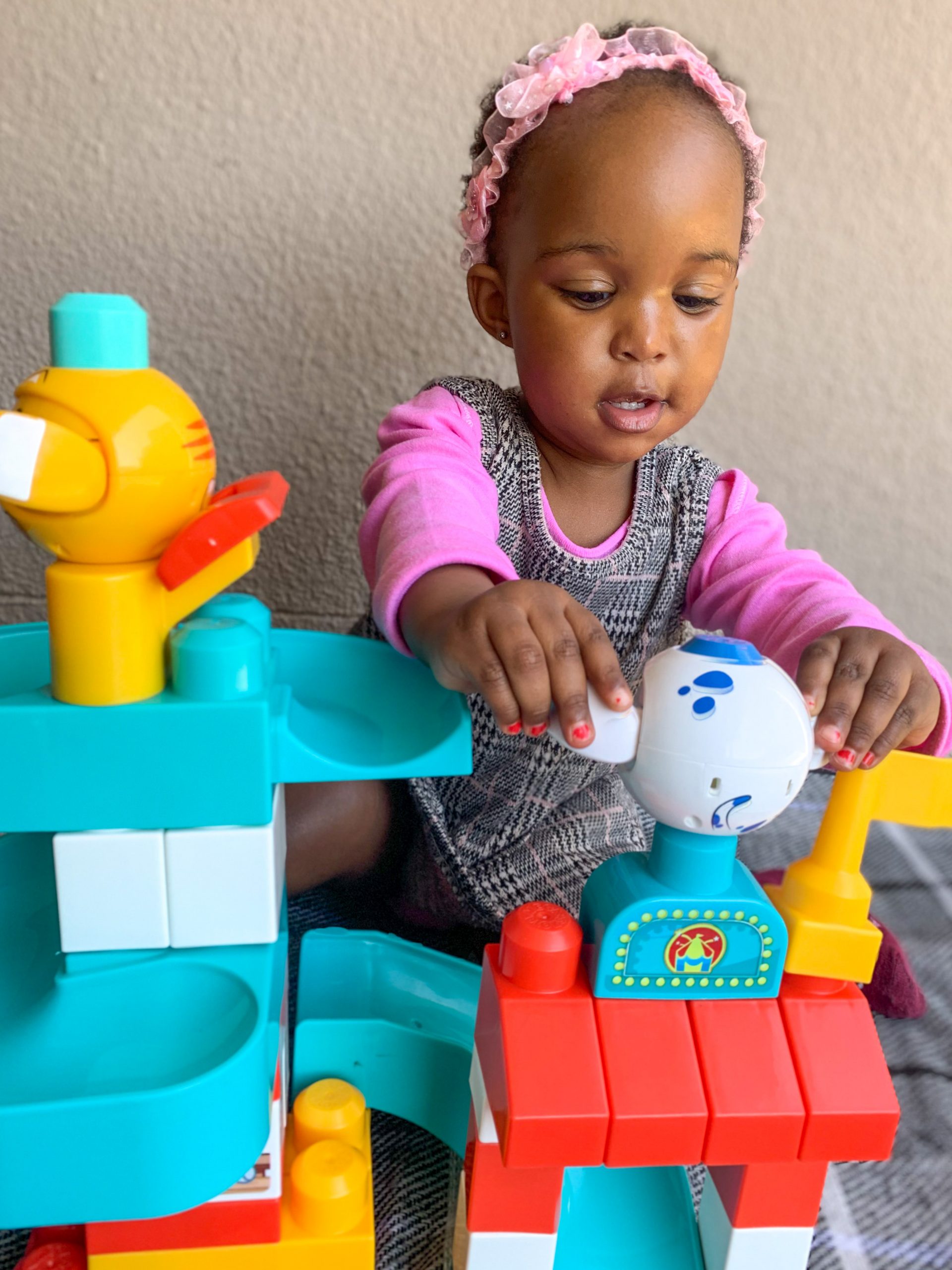 Apart from that, it is a really great toy, which can be put together, brought down and packed away very quickly. This one is definitely a keeper.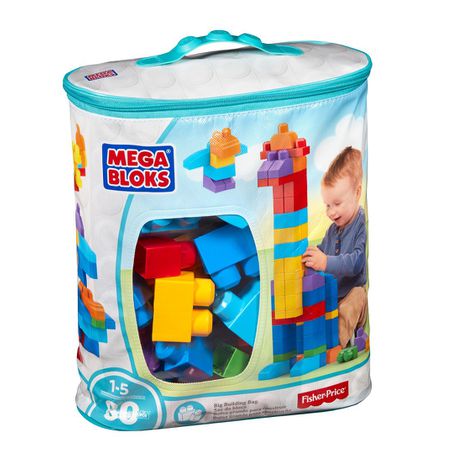 Keen on purchasing one? Click here.