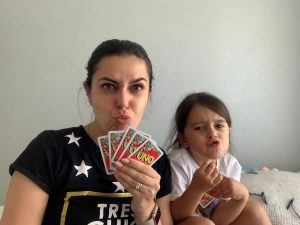 This post is sponsored by Mattel.
Have you heard about Uno Junior? Nikita and her gorgeous little girl got to review it recently and this is what they think…
"Uno, Mommy!", she shouted gleefully as she placed her second last card down.
Ooh, it's on! Challenge accepted.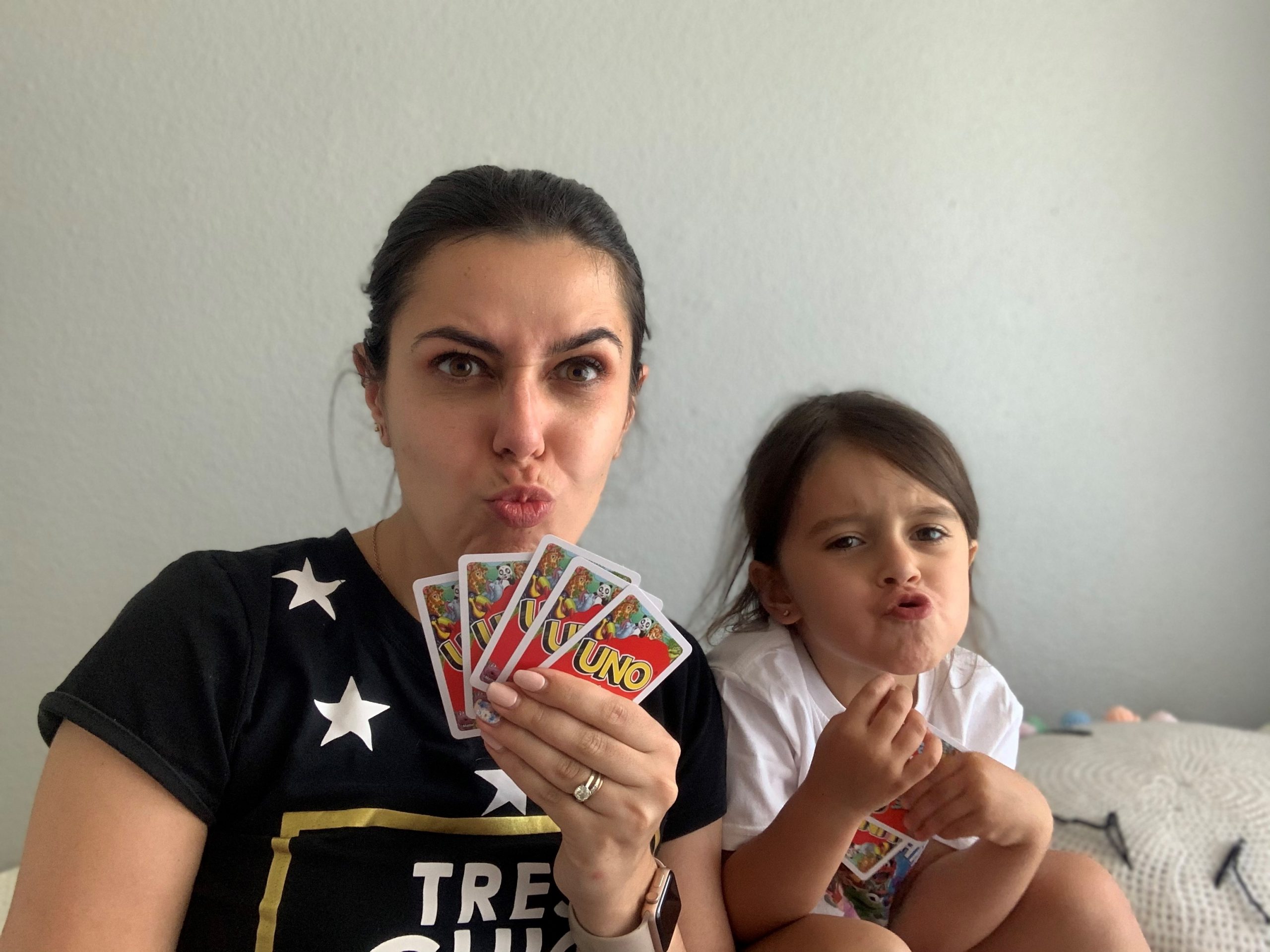 Have I met my match with my four-year-old daughter? How exactly did she get that right?
Well, let me introduce you to Uno Junior.
The traditional family card game Uno has been reimagined as a game for the whole family now.
Children as young as three years old can partake in the hotly debated card game.
Now before you argue about the rules regarding the Draw Four card let me explain. Of course, there are Draw Four cards in the deck, there's no running away from that but no, you cannot stack Draw Four cards! Rules are rules!
So now, that all the cards are on the table here. Let's get back to how Uno Junior works.
The options are a little simpler here. There are three ways of playing Uno Junior, your little one can match the colours, the animals, or the numbers. It is pretty straight-forward, easy, and fun.
Depending on your child's age, you can decide which level of the game you'd like to play. From Level One with simple matching, Level Two with action cards, and then Level Three with the penalty cards.
Whichever level you decide to play, I can promise endless laughs and fun as the race begins to see who exactly will be shouting "Uno!" Near the end.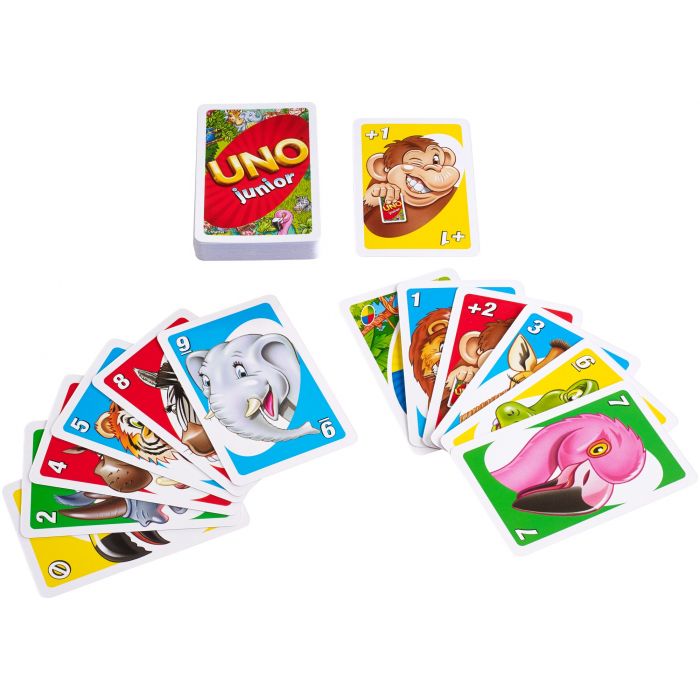 It doesn't matter how many years of Uno experience that you may have as a parent, you will meet your match with your kids.
Uno Junior is available in stores from Toy Kingdom, Toys 'R Us, Takealot, and The Kid Zone.
It's a perfect gift to add to the stocking for Christmas this festive season.
UNO Junior accommodates 2 to 4 players. Although it's perfect for younger UNO fans, its adorable zoo animal graphics will have everyone wanting to play!