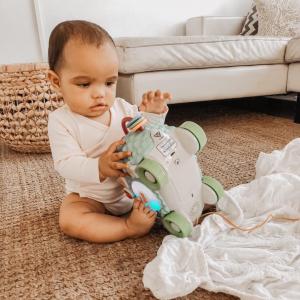 Fisher-Price, a household name that we all love and definitely a renowned name that we all got to know through the bright and colorful educational toys that we enjoyed playing with YES, WE.
I remember owning some Fisher-Price toys back in my days as well that's why I believe in the brand and the quality of its products because I know how long their toys and products last and that's a very important factor when buying toys for your little ones.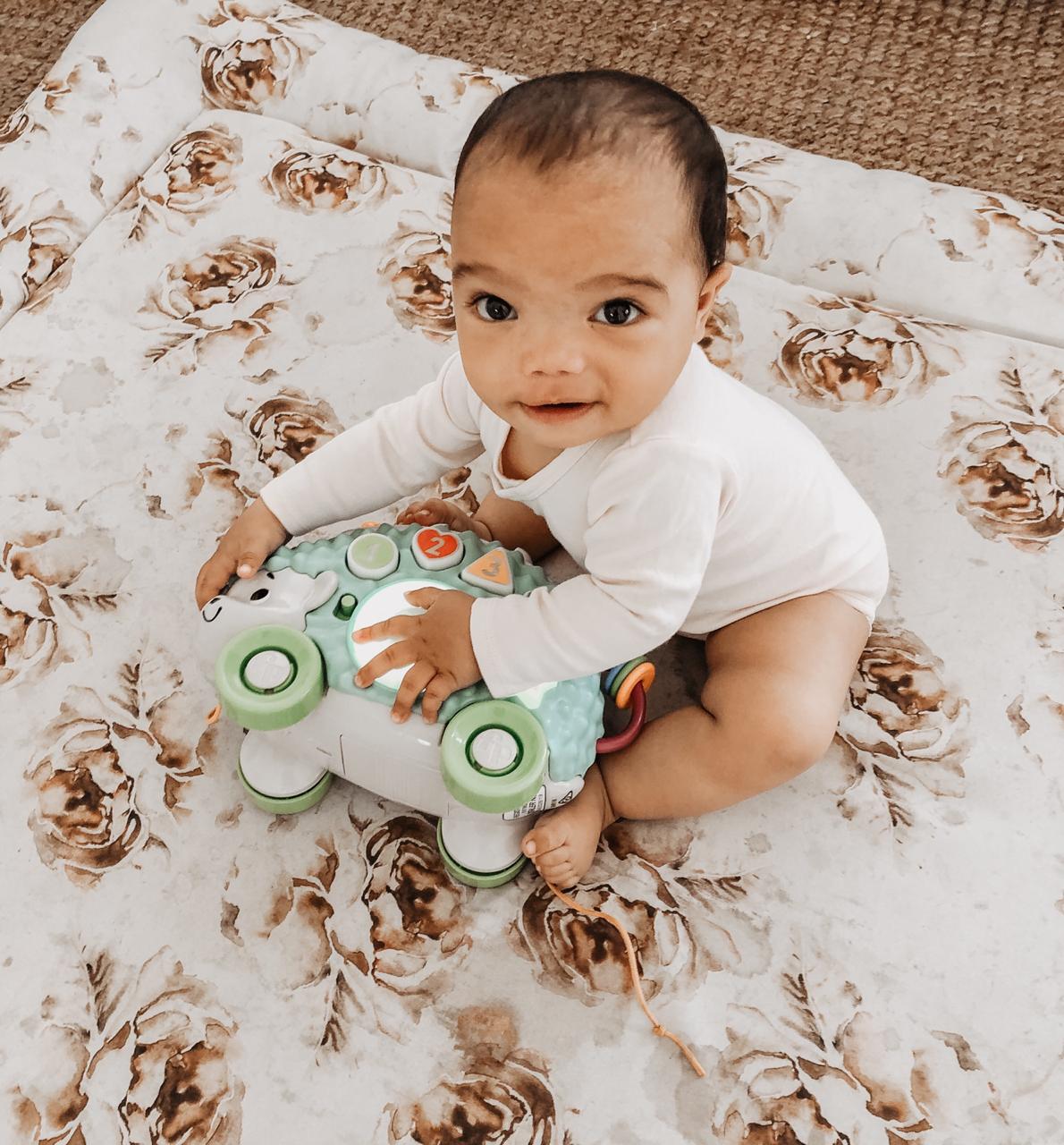 I always try to stick to these guidelines to ensure my home is filled with pointless plastic and hazardous toys.
Price point, I'm not a parent to splurge tons of money on a toy unless it puts my baby to sleep. (Just kidding)
Can it be passed down to future siblings or family members?
What educational value does it bring to my child's life and can it improve their fine motor skills and help hand and eye coordination?
We got to review and test out the Fisher-Price Hedgehog Linkamals over the last few weeks and I'm very impressed with how well Sophia has interacted with her new pal.
Toys are a crucial part of babies' development, and while we still make the choices for them, let's try and make the proper ones and allow them to learn and play with toys that help stimulate them, and that strengthens their dexterity.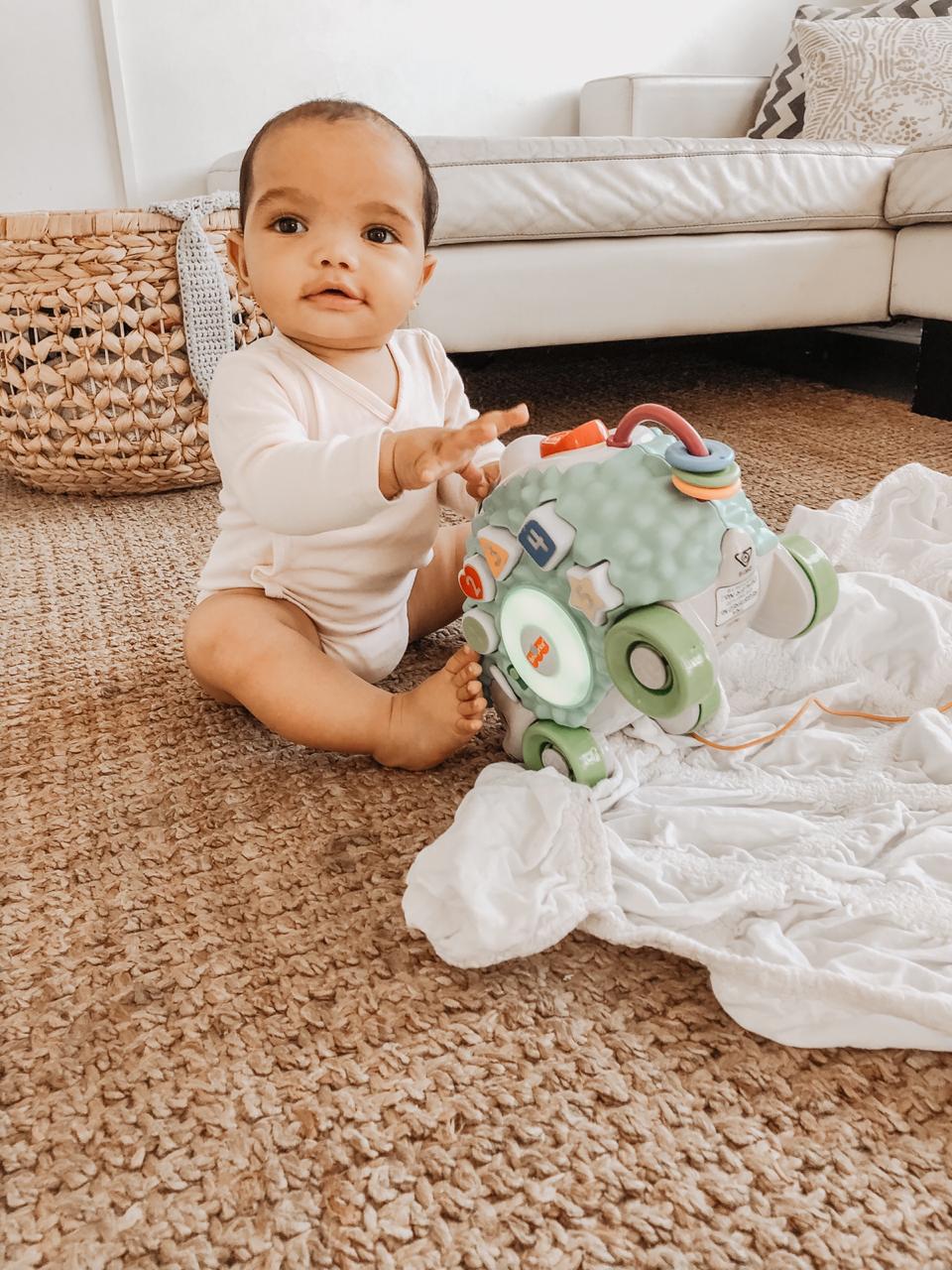 The Linkamal Hedgehog has many fun benefits and features, I'll list some of them below:
Friendly, interactive hedgehog pull toy with lights, music, and songs.
Press the 5 light-up buttons to hear about shapes, colours, and numbers.
Bat-at roller and rolling the hedgehog along also activate songs, sounds, and phrases.
Collect additional Linkimals friends to see them interact! (Each sold separately and subject to availability)
For babies ages 9 months and older.
I love that this toy can be used the older she gets improving her gross motor skills from sitting up and playing, to her crawling and pushing and to her eventually walking and pulling along her new friend.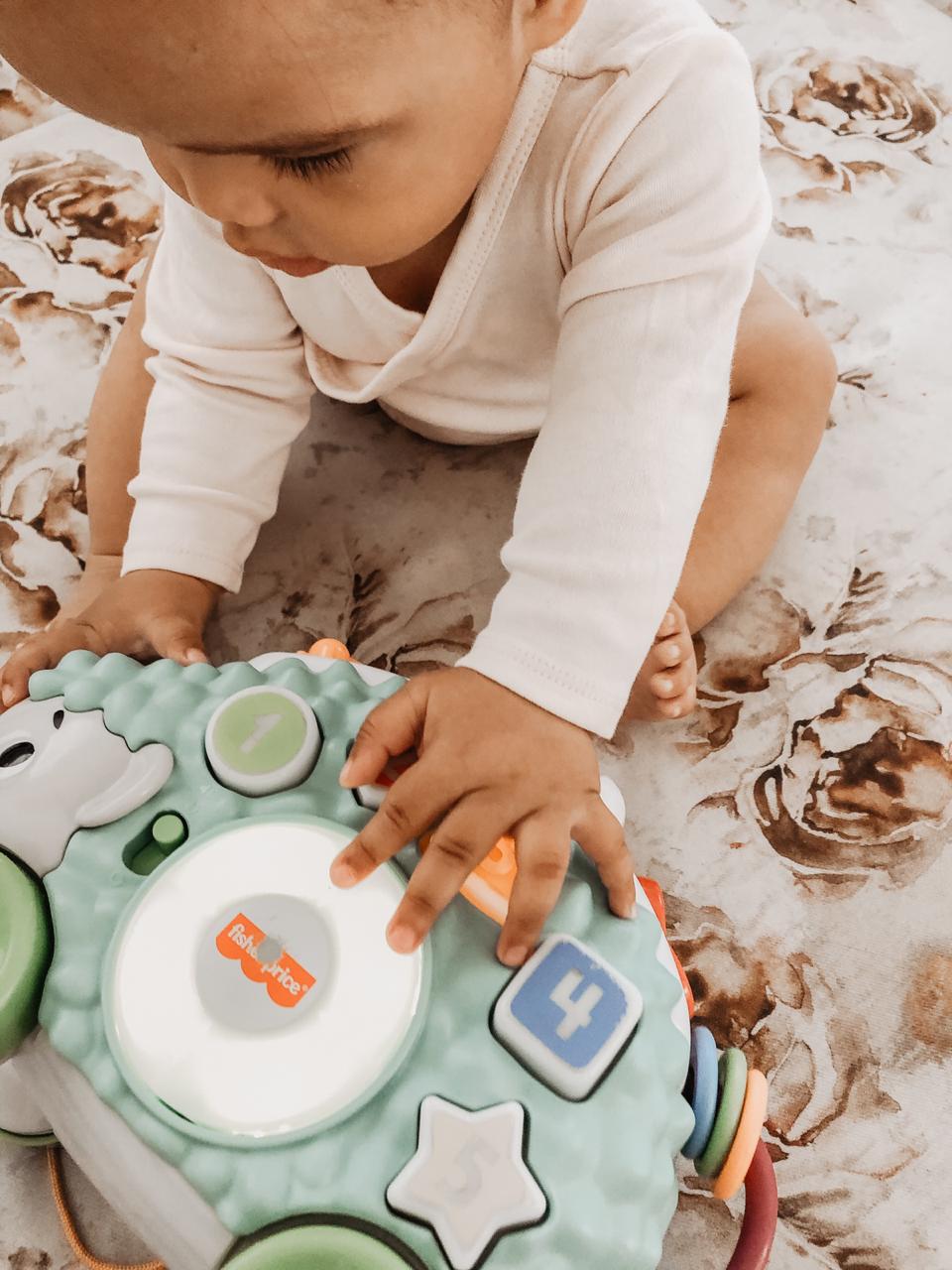 The hedgehog introduces playful songs and phrases to help introduce your baby to shapes, numbers, and colors. It helps their fine motor skills spinning the roller, turning the butterfly clicker, pressing the toggle, and batting the bead bar isn't just super fun; these activities help strengthen your baby's dexterity and hand-eye coordination.
Another exciting feature would be that the "linkimals" range (sold separately) when Happy Shapes Hedgehog recognizes other Linkimals friends, they create a synchronized music and light show! How cool is that? You can find the Linkimals range at participating retailers like Toys R Us, Kid zone, Takelot, and Makro stores.